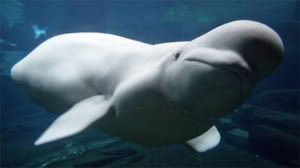 photo credit The Canadian Press
Canada has set aside three areas in the arctic as the new Tarium Niryutait Marine Protection Area. It is the first of its kind in this area.
Beluga whales will be the stars of the new reserve, as the area is home to one of the world's largest populations during the summer months. The whales come here to socialize, feed and raise their calves.
The protected area will also cater to the Inuvialuit culture, which relies on traditional hunting and fishing.
Full article here (The Globe and Mail)