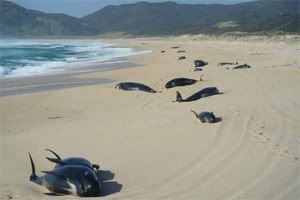 photo credit New Zealand Department of Conservation
A pod of about 80 pilot whales stranded themselves in Spirits Bay, New Zealand Wednesday. Nearly 60 of them were presumed dead as of yesterday. This is the second mass stranding of pilot whales in the area in the past two months.
Full article here (Discovery News)
***UPDATE***
Fourteen whales successfully rescued!