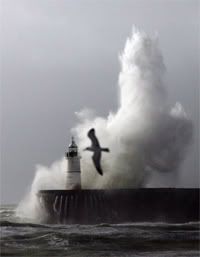 photo credit AFP
The British government designated 15 areas for marine conservation last Friday in an effort to protect
"some of the most diverse species and habitats in the world."

"Today is a major step forward in helping us to achieve clean, healthy and vibrant seas where marine life can thrive,"
says Marine Environment Minister Richard Benyon.
"Fishing, dredging and other activities, including wind turbines, will be banned or restricted on the 15 sites, according to reports."
Full article here (AFP)