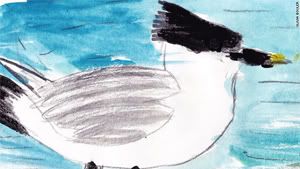 image credit Olivia Bouler
And now for something completely adorable. Seriously, I got all teary!!
Olivia Bouler, an 11-year-old girl from New York, is offering original paintings to the first 500 donors that help her raise $25,000 to help birds victimized by the Gulf oil spill. She has completed about 250 paintings and plans to finish the rest over summer holiday. So far, Olivia has raised over $110,000!
""Many people are outraged and don't know where to vent that because they can't drive to the beach and help. So what Olivia has done has set a beautiful example by using her skills and creating an initiative that is fruitful for everyone," said Delta Willis, the senior communications manager for The National Audubon Society."
To donate to Olivia's fund, click
here!
Full article here (CNN)